Christian Websites Resource
Christian Websites Resource - This Website Helps To Build and Take Your Faith To Higher Levels

---
---
---
Gospel Shield of Faith
Let God Come In Where So Many Have Failed
Christian Resources Today is proud to announce that we have partner up with a great website called, 'Gospel Shield of Faith.' It's a privilege to be able to team up with them, for I feel that they have so much to offer when it comes to your spiritual walk with the Lord.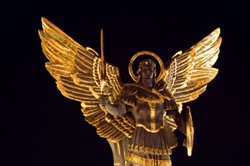 For starters I would suggest swinging by their 'Statement of Faith Section.'
Within this section you will get a general understanding on what their foundational beliefs are when it comes to their ministry.
While you're at it, you might want to check out their 'Mission Section' as well.
Within this section they have provided a nice explanation on what their objectives are when it comes to spreading God's word all around the world.
---
Christian Websites Resource
The Power of Faith
Do you know the importance of having a 'Shield of Faith,' in your life? If you want to find out, you might want to visit their 'Shield Section.' In this section you will get some great insight on why we need a shield of faith and what it means when it comes to God's word and your personal life.
Looking for a Christian website that talks about real truth? Then check out their 'Truth Section' and see how they can help to shed some more light on this very important subject. So what about this thing called faith? Within their 'Faith Section' they talk more about it, in which they go into more detail when it comes to this awesome weapon that Christians will need and can benefit from in their everyday lives.
---
Christian Websites Resource
You will find that people have different levels when it comes to spiritual maturity
Do you want to find out how to grow spiritually? Have you ever been curious about your spiritual makeup? Then check out their 'Spiritual Growth Section,' and see if they can help you to connect the dots.
Did you know that God cares about you? Well, if you did not know or you had your doubts, then you should swing by their 'God Cares Section.' I'll like to think, that you will be in for a real treat and a pleasant surprise, when you find out that God's love for you is unmatched by any other.
Did you know that there are deceivers and manipulators that are out to destroy you, mentally, physically, and spiritually? You might want to go by and check out their 'Counterfeits Section' and get the real scoop on how to protect yourself against these wolves in sheep clothing.
Want some more great insight when it comes to the heart? Protect yours and don't let it be fooled. Swing by their 'Foolish Hearts Section' and find out what you should be aware of. They also have some great e-books that can help with your spiritual growth. You will be able to find these in their 'Free E-Books' and 'Books to Enrich Sections.'
They also have a 'Prayer Request Section' that will allow you to submit a prayer request for your needs and concerns when it comes to everyday life. Plus they have a whole lot more Christian Resources that could perhaps aid you in your quest, to reunite and grow with the Lord.
There is quite a bit that the 'Gospel Shield of Faith Website' has to offer you and if you have enough time for some extra clicks? Maybe you should swing by and check them out.
---
Christian Websites Resource
PERSONAL NOTE FROM: Gospel Shield of Faith
The Bible declares, "There is no salvation in any other than Jesus Christ". Jesus said, "I am the Way, the Truth, and the Life, no man can come to the Father except by Me." Jesus went to the cross for my sin and your sin.
He hung on that cross suspended between heaven and earth, and after His death, He defeated Satan for you and for me. Oh, what a price was paid for our redemption, all because God loves us. Do you want to know Him?
Gospel Shield of Faith Website
---