Bible Devotions


---
Read more Bible devotions by MacDonald Hamba
***By Clicking Here***
---
---
---
---
MacDonald Hamba's Bible Devotion

~~~~~~~~~~~

"God loves each one of us, as if there were only one of us to love."

Saint Augustine of Hippo
---
---
---
Thank you for visiting and for your support; and supporting our advertisers. Thank you for being such a blessing to this site:
I pray that the favor of God Almighty, will forever be upon you.
The Assurance of God's Love and Guidance


Romans 8:28 states: "And we know that all things work together for good to those who love God, to those who are the called according to His purpose."

It's a great relief that the Word of God gives us the assurance, that no matter what we go through in this life, He is there for us. And it doesn't matter if we're in the middle of a crisis, or enduring a painful period in our lives, for at the end, all things work in our favor through His grace. Understand that we will always face difficult situations and circumstances; but always remember that we are overcomers and conquers. We can stand on that, as a fact, because God told us: "Be still and know that I am God."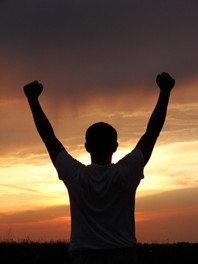 Understand this, my friend, if you truly believe in the Lord and remain in His ways, you will always reign victorious.
Keep in mind; that in the "book of John" the Scriptures tells us:

"But as many as received Him, to them He gave the right to become children of God, to those who believe in His name: who were born, not of blood, nor of the will of the flesh, nor of the will of man, but of God." -- John 1:12,13
Now that power, is what gives you the victory. Learn to trust in God's Word; and be encouraged, for we are His children, and our strength comes from the power of His Spirit.
 
Always remember that the Lord is no respecter of persons; and it's our attitude towards Him, that counts towards what we become in life. As you read this now, it doesn't matter what you are going through in your life, your Father in heaven has the final say to your situation.

Do you know what a privilege it is, to know the Lord? If you don't know Him at a personal level, begin now and start today. Open the door to His greatness; and change your life for the better. Learn how to flow daily with God's: blessings, joy, love, peace, and protection. Thank you for reading this Bible devotion; and may God bless and enrich you, in all that you do.

---
---
---
---
Leaving MacDonald Hamba's - Bible Devotions Page - Entering Christian Resources Today - Home Page