Bible Study Online Article
Links to more Bible Study Online Articles - Related to this page are located towards the bottom
Page One-Hundred and Forty-Three
Moses
The Midian Dweller
Now it had to be during this visit that Reuel had asked Moses, if he wanted to stay there with them. Perhaps Moses had explain somewhat, on why he was at the well in Midian, which was some distance from the land of Egypt, the place from whence he came. Be that as it may, Moses would show some wisdom, and accepted Reuel's offer
(Bible Study Online Article Covers: Exodus 2:20,21)
Short Recap?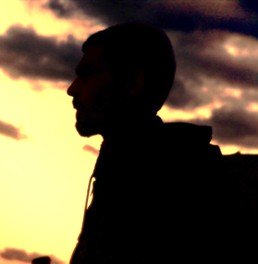 In the last article we touched on the fact that Moses was a man on the run.
He wasn't being led by the Lord at this point in his life.
He was just a man that was running from his murderous actions, and it was at this point in his life he was just trying to survive.
I also touched on how Moses would end up in this situation, because he refused to turn his head and act as if nothing was happening.
To pretend that as long as he wasn't doing the evil deed, his hands would remain clean of the ordeal. But Moses wasn't that type of man, for he was passionate about the things that he believed, and because of this he stepped in to stop the Egyptian taskmaster from harming the Hebrew even further.
---
Bible Study Online
Was It Intentional - Does It Matter?
---
The Egyptian taskmaster resisted Moses' attempts and they fought and the taskmaster was killed by the hand of Moses. Regardless of how this fatal ordeal came about, in the end, Moses would find himself on the wrong side of the Egyptian law. So I recognize that Moses was indeed wrong for his actions, regardless of how they came about.
So I'm not justifying what he did. Who knows, perhaps there was a better way of going about it: being that Moses had held a position of great authority. Maybe he could have reprimanded the guard in private, after the event, or perhaps, he could have taken the issue to the mighty Pharaoh himself.
Make no mistake, if Moses would have handle things this way, that Hebrew would have suffered mightily, or perhaps, he would have died that day. Rest assure, Moses wasn't having any of that, so he stepped in and took action immediately. Be that as it may, bottom line, Moses still took a risk for the things that mattered to him most. And at this point in his life, it was his people, the Hebrew people.
---
Bible Study Online
Can We Make A Connection?
---
So I'll ask you: "Should the time period matter when it comes to us being able to connect with this Sacred Account on a personal level?" Think about it, are we really that much different from Moses in the world today? Aren't we too, trying to survive, trying to make ends meet? Don't we too, make mistakes that we wish we should have never made?
Do we not, reap from those very same mistakes that caused us to fall into a possible regretful state of mind? Do we honestly know, exactly what's going to happen to us, now and in the future? Don't we too, feel all alone and isolated at times?
---
Bible Study Online
If We Were To Be Honest?
---
If truth be told, could we actually think that we don't have an "Egypt" within our lives that we aren't afraid of losing? What about our careers, or our education; what about those special relationships and our love ones, or the expensive material things that we may have accumulated over the years and the social status to go along with it?
Are we really that much different from Moses, could these areas within our lives, be our very own "Egypt" that we haven't yet recognized? Can I ask you this: "Would you risk your Eternal Salvation to hold onto these things, or would you walk away from it all, to hold onto your Eternal Salvation?" And although I wouldn't hesitate to choose the latter, I would have to admit, it would be a major challenge and a significant upheaval within my life that would cause me to cry out to God daily.
---
Bible Study Online
No Excuses?
---
But do you see Moses crying, or calling out to God? Of course not, because he simply doesn't know the Lord on a personal level at this point in his life. He's just out in the wilderness trying to survive, but you don't hear of him making excuses either. These are the things that I'm going to point out some more as we continue our journey.
Actually there's so much more we will get into, but I must move forward with what's in front of us right now, liked I promised. Be patient, God's Word will never be outdated; in fact, the Word of God goes beyond us, beyond this time period and those to follow, beyond our limited perceptions, thoughts and intelligence. And although it's beyond us, it was recorded just for us, and the powers of the world can't take that away from us, no matter how hard they try:
"Since you have purified your souls in obeying the truth through the Spirit in sincere love of the brethren, love one another fervently with a pure heart, having been born again, not of corruptible seed but incorruptible, through the Word of God which lives and abides forever, because 'All flesh is as grass, and all the glory of man as the flower of the grass. The grass withers, and its flower falls away, But the Word of the Lord endures forever.' Now this is the Word which by the gospel was preached to you." - 1 Peter 1:22-25
Count on it...
---
Bible Study Online
Moving Forward?
---
Moses eventually came across a well in the land of Midian, where he decides to rest. It's at this point; he meets the seven daughters of Reuel, who was the priest of Midian. The daughters ended up having an altercation with some shepherds, who would eventually drive them from the well.
It's at this time that Moses decides to be of some help to the women, and with his help, they are able to push back against the shepherds and Moses completed the watering of their flocks for them. Because of this, the women ran home and told their father about what Moses had done. In return, their father told them to invite Moses back to their house so he could meet him: "So he said to his daughters, 'And where is he? Why is it that you have left the man? Call him, that he may eat bread.'" - Exodus 2:20
---
Bible Study Online
Moses Rewarded?
---
Now it had to be during this visit that Reuel had asked Moses, if he wanted to stay there with them. Perhaps Moses had explain somewhat, on why he was at the well in Midian, which was some distance from the land of Egypt, the place from whence he came. Be that as it may, Moses would show some wisdom, and accepted Reuel's offer:
"Then Moses was content to live with the man, and he gave Zipporah his daughter to Moses." - Exodus 2:21
The Scripture states that "Moses was content to live with the man" and this is what I would call his reward for helping the women; being that he was all alone in a strange place. Remember that God had not yet entered into Moses' life on a personal level yet.
And as I stated earlier, Moses was still just a man trying to make sense of everything. He had now entered into the second of three forty year phases that would make up his entire life and ministry. The Scriptures have also revealed to us that he has now been given a wife, who was named "Zipporah" who name signifies "bird."
In the next Bible Study Online Article:
In the next article we will take a look at Moses and Zipporah and how their life together as man and wife develops into a family. And what about God... will He finally reach out to Moses? Will Moses be able to hear Him? Will he be obedient? I think you may already know, but let's explore it together anyways.
---
Related - Bible Study Online Articles - Links
Start Reading a Different Bible Study Online Series:
**YOUR CURRENT BIBLE STUDY ONLINE SERIES WOULD BE HERE**
---
Continue Reading - Bible Study Online - Current Series:
128) Moses the Historian
129) The Exodus Stage
130) The Fall of the Hyksos Kingdom
131) A New Pharaoh Rises
133) Israel a Nation within Transition
135) The Hebrew Midwives - Shiphrah and Puah
136) The Hebrew Midwives - The Fear of God
139) Moses the Sympathetic Killer
140) Moses the Exiled Son
141) Moses Finds Refuge in Midian
143) <-CURRENT PAGE->
145) The Call of Moses
---
Leaving - Bible Study Online Article Page - Entering Christian Resources Today - Home Page
CrossDaily.com
Web Search where you can VOTE FOR THIS SITE & other great ones. Christian search engine, directory & voting index. You'll find Bible Study Online, chat, churches, jobs, music, reviews, software, theology, & more. See the best sites!